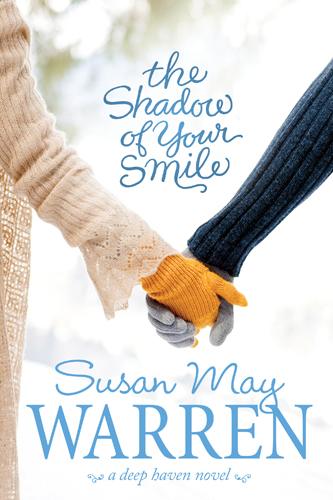 Noelle and Eli's marriage is on the skids, thanks to a difficult period filled with grief over the murder of their daughter. Now, they're sleeping in separate rooms and each one has secrets that would be devastating if they were brought to light. To make things even worse, Noelle develops amnesia after a severe blow to the head, and the past 25 years of her life have suddenly disappeared. Noelle and Eli must now work together to piece their lives back together, and decide whether or not their marriage is worth saving.
Emma Nelson wants nothing more than to recapture the song of her heart. She feels as though it should've been her and not Kelsey that met the end of a shooter's bullet. Since then, playing the music that she and Kelsey created together just isn't the same anymore. If only she could capture the lyrics, the song that keeps running through her head would be complete. It will take a trip back home to Deep Haven, as well as the help of a special friend, to find what's she's been missing all along.
Once again, Susan May Warren has created a masterpiece of a book wrought with deep emotions and personal struggles. Those suffering through a period of grief or those who have strayed from their first love (both literally and spiritually) can find hope in the pages of this novel.
The Shadow of Your Smile
is not a book to rush through reading, but rather, one that is worth the time it takes to savor the wisdom contained within. Highly Recommended!
5 Stars
Southern
? No
Sass
? No
Summary of
The Shadow of Your Smile
:
A beautiful blanket of snow may cover the quaint town of Deep Haven each winter, but it can't quite hide the wreckage of Noelle and Eli Hueston's marriage. After twenty-five years, they're contemplating divorce . . . just as soon as their youngest son graduates from high school. But then an accident erases part of Noelle's memory. Though her other injuries are minor, she doesn't remember Eli, their children, or the tragedy that has ripped their family apart. What's more, Noelle is shocked that her life has turned out nothing like she dreamed it would. As she tries to regain her memory and slowly steps into her role as a wife and mother, Eli helps her readjust to daily life with sometimes-hilarious, sometimes-heartwarming results. But can she fall in love again with a man she can't remember? Will their secrets destroy them . . . or has erasing the past given them a chance for a future?
**Many thanks to the publisher for providing a copy for review.