Time has not been my friend today! I meant to have this posted oh...around lunchtime, and now's, it's a whole 8 hours later. I hope some of y'all are night owls like me, and are looking here, there, and yon to read an interview tonight with an up and coming author. What? You're not? Well, you oughta be!!! *wink*
I've not had the privilege yet of reading Nancy's debut novel,
The Irish Healer
, but it is patiently waiting for me on my Kindle. Until then, I'm so happy that she stopped by for all us bookies to get to know her better.
Welcome, Nancy!
***
Not including writing, what was your first job?
I was an engineer.
What is one movie that you could watch over and over again?
Boy, it's a toss up between
The Philadelphia Story
and
A Christmas Story
. ;-)
If you could have any one superpower, what would it be?
Self-replication - there's not enough of me to go around!
I have that same problem! Quick, let's get some scientist on the phone, and tell him to get busy... (we may be waiting awhile...)
What food do you love, even though you know you shouldn't?
Cheese danish
Oh, I want one right this minute. Who needs to wait until breakfast to eat one?! :o)
Which magazine do you pick up when you're stuck in a waiting room?
Any travel magazines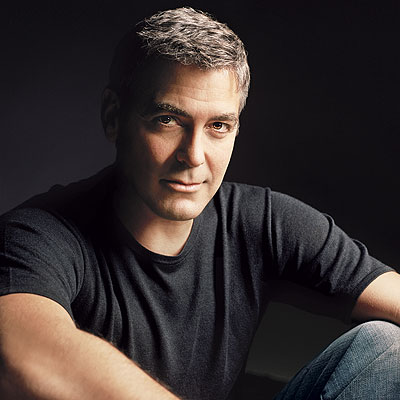 Have you ever met anyone famous?
I met George Clooney in high school when he took a friend to the prom.
Quite possibly the coolest celeb anyone has ever met in all the Hangin' Out interviews so far! You're in tall cotton, girl!
What did you do growing up that got you into trouble?
Honestly, nothing.
I don't believe it. Nope...sure don't. :o)
You're next in line to audition for American Idol. What song do you sing for the judges?
Anything by Barbra Streisand (I'm showing my age!)
***
Nancy, thanks so much for being my special guest today! I'm sure there's more than one lady out there drooling over that hunky lookin' GC, thanks to you. :o)
Folks, if you'd like to connect with Nancy online, be sure to visit her on her
website
,
Facebook
, and
Twitter
. And you're always welcome to leave any comments for Nancy in the comment section below the entry form. :o)
And as always, it gives me great pleasure to let you know that we have a book to give away today, too!! If you'd like the opportunity to win a copy of Nancy's newest book,
The Irish Healer
, simply fill out all the fields in the form below no later than Tuesday, 4/10, 11:59pm. A winner will be chosen through third-party site,
random.org
. Odds of winning are based upon number of entries, and contest eligible for US addresses only. I am not responsible for lost or damaged prizes.
**Many thanks to Jeane with Wynn-Wynn Media for all her help coordinating today's interview.